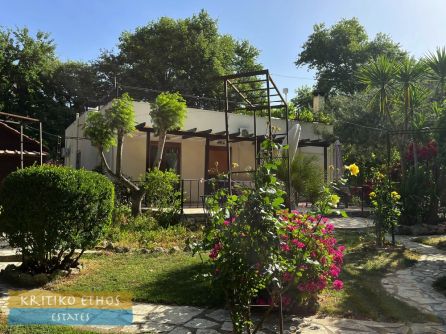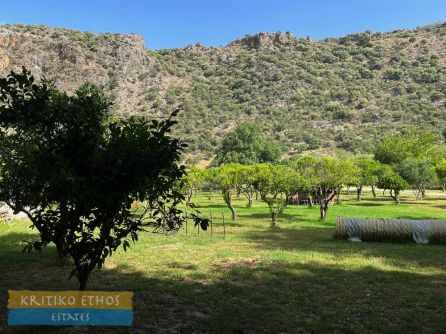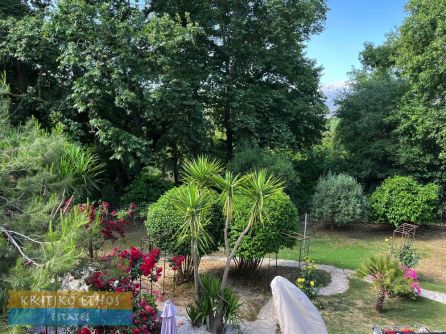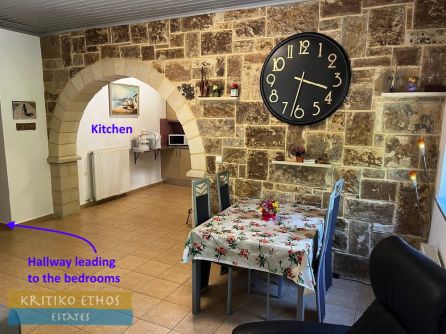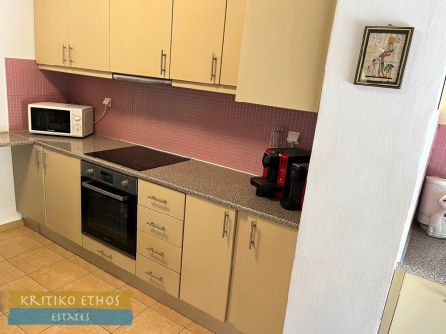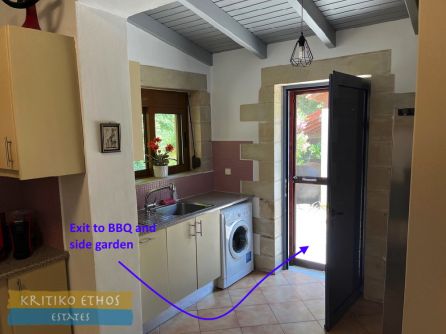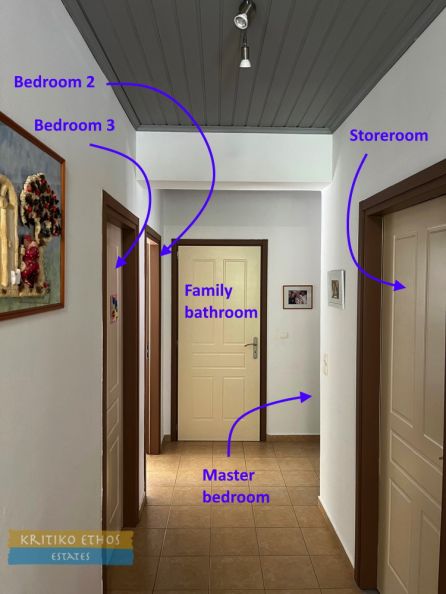 Master bedroom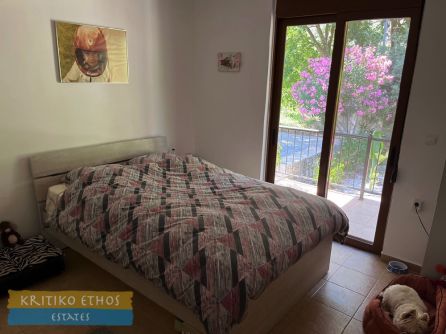 Master bedroom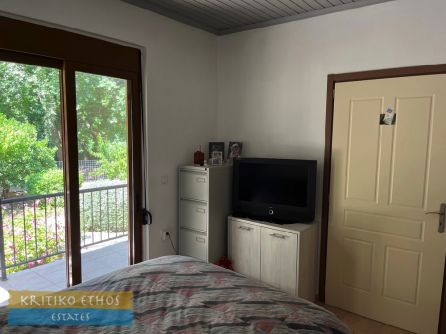 Master bedroom
Master bedroom ensuite bathroom
Master bedroom ensuite bathroom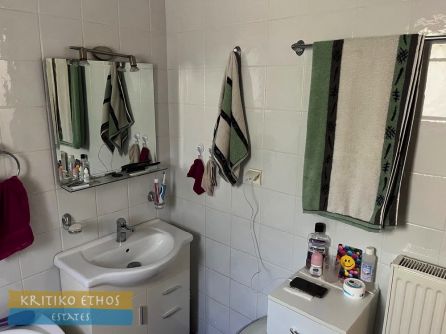 Bedroom 2
Bedroom 2
Bedroom 3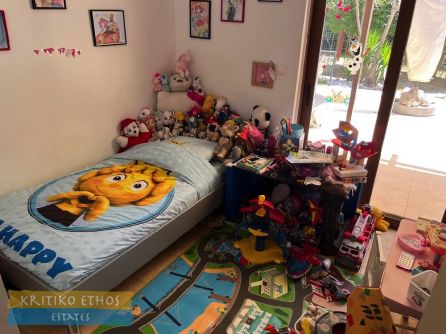 Bedroom 3
Bedroom 3
Family bath and shower room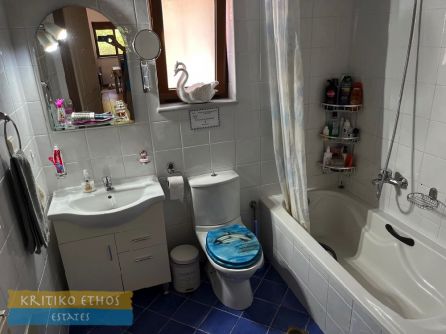 BBQ and outdoor kitchen
BBQ and outdoor kitchen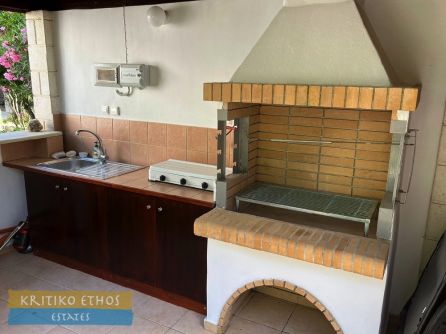 BBQ and outdoor kitchen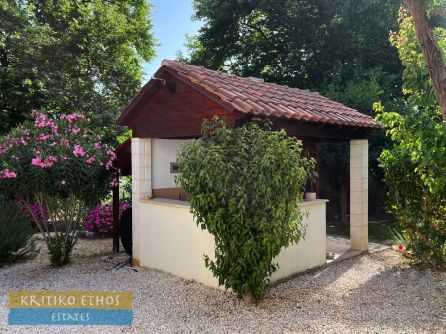 BBQ and outdoor kitchen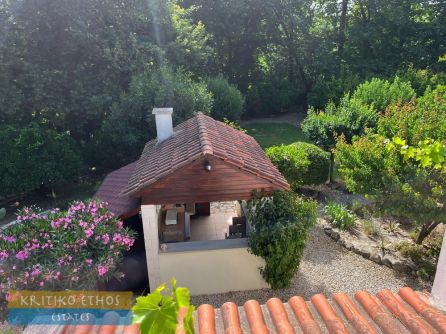 Garage and workshed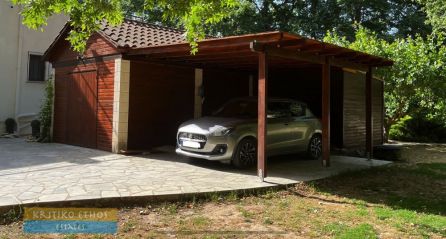 Front terrace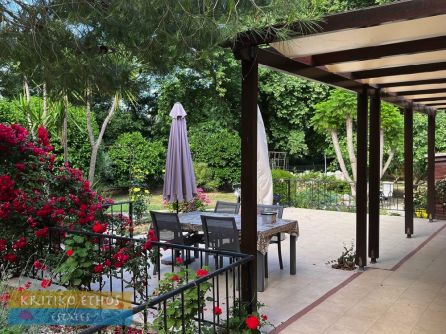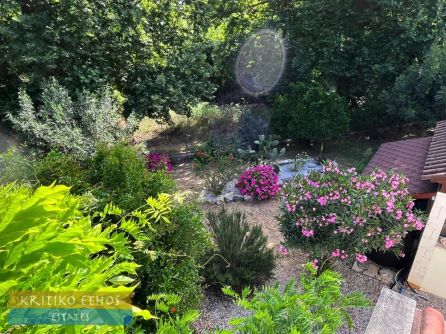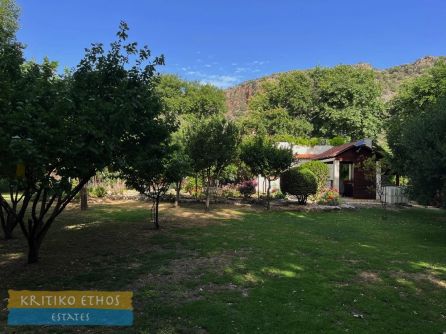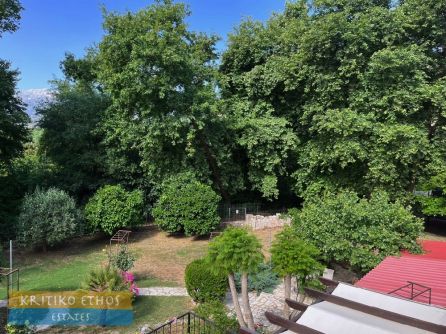 Location
Stylos/Kalives
Price
375,000 €
OFFER ACCEPTED
Property Code
KEH-0766
Pool
No pool / Room for a pool
About Property
This very private and peaceful property is simply amazing … situated near a river as well as a small stream, tall plane trees providing welcome summer shade, over 120 orange trees plus an amazing variety of other fruit trees, fantastic soil for an abundant garden, and a very comfortable 108 sqm three-bedroom home all on one level. The property is just a two km level walk to the sandy beach at Kyani Akti and less than a five-minute drive to Kalives (to the east) and the same to Stylos (to the south-west).
Floor plans are included in the gallery as well as many photos of the home and the large (6,758 sqm) plot. The entire plot is bounded by stone walls and fencing.
Additional features of this wonderful property include:
Automatic watering system with timer and sensor
Automatic night-lights around the house
Closed wood burner installed in the original open fireplace with stainless steel flue
All external pergola have been refurbished and re-varnished and new sail-cloths installed
Garage renovated and re-varnished
Outdoor BBQ roof refurbished
Video camera surveillance system installed
Carport installed
Automatic radiator system
New external insulation
TV installed in the master bedroom
New custom-made wall cabinets in the kitchen
New custom-made wardrobes in all bedrooms
Complete maintenance and improvement of the central-heating boiler
New 3000 litre water tanks plus automatic pressure maintenance system
Additional wall sockets in the bedrooms, lounge and storage room
The owners have installed a pump in the small stream at the back of the property which is used for watering the garden and trees. In addition to the new vegetable plot, the gardens also have a huge variety of very productive fruit trees including:
Lemon trees - 2
Orange trees - 121
Olive trees - 8
Grapefruit trees - 8
Apple trees - 2
Pear tree - 1
Peach trees - 2
Apricot trees - 3
Plum tree - 1
Fig tree - 1
Cherry trees - 2
Prickly pear tree - 1
Walnut tree - 1
Pistachio trees - 2
Guava tree - 1
Grapevines - 2
The selling price includes most of the white goods.
Energy class - in progress
The selling price is exclusive of property transfer tax, legal expenses and agency fees.
Thinking about buying property in Crete?