Excellent mountain views!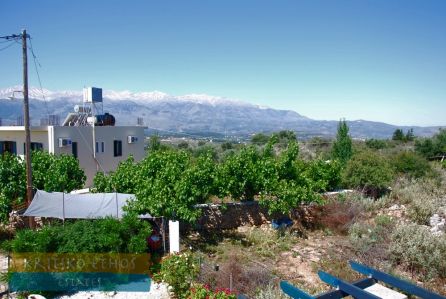 Pool and Drapanos Mountain to the rear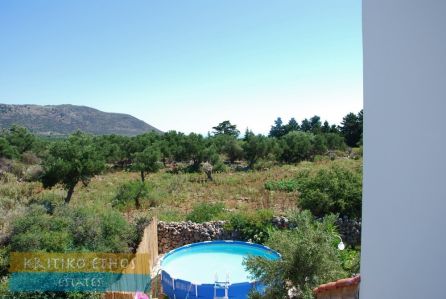 Roof terrace
Roof terrace and sun room
Front garden area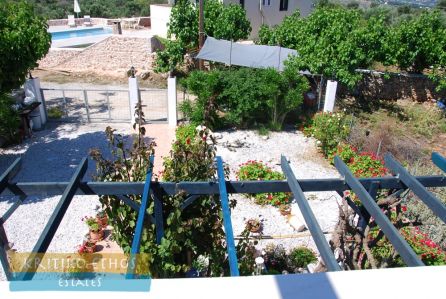 The nearby Ombrosgialos swimming and snorkeling cove
Kitchen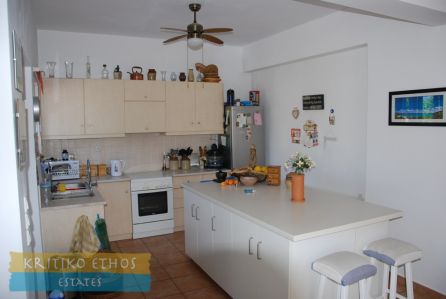 Kitchen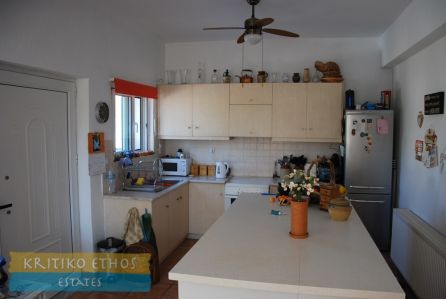 Kitchen
Sitting room
Sitting room
Sitting room
Sitting room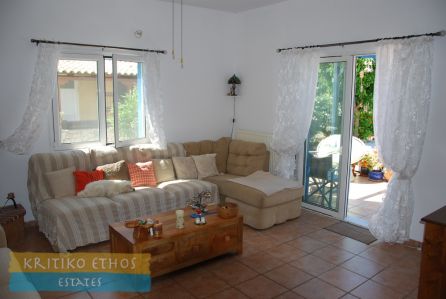 Bedroom 1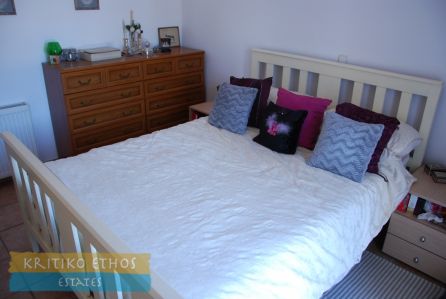 Bedroom 1
Bedroom 1
Bedroom 1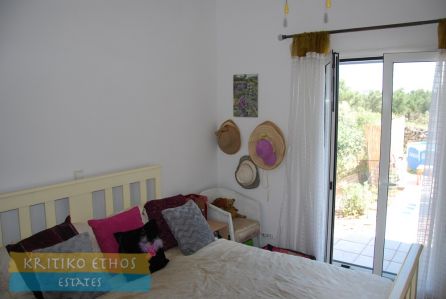 Bedroom 2 currently used as a dining room
Bedroom 2 currently used as a dining room
Bedroom 2 currently used as a dining room
Ground floor shower room
Ground floor shower room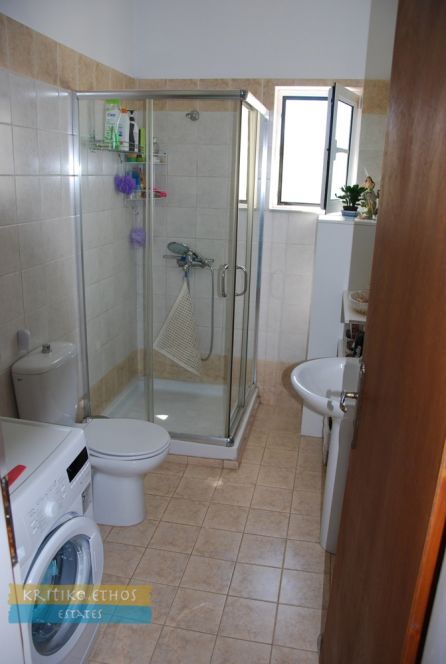 External staircase leading to first floor apartment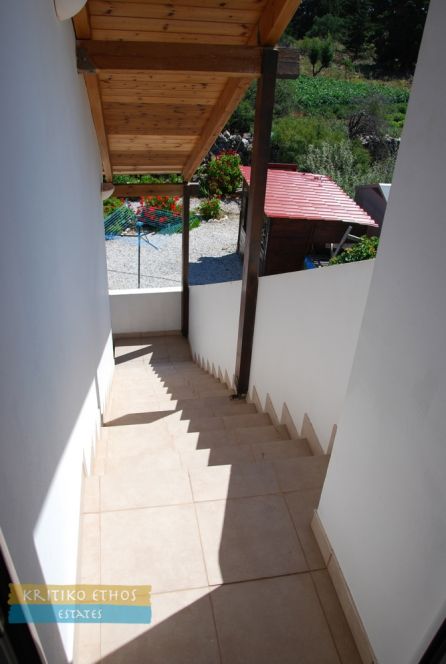 Bedroom 3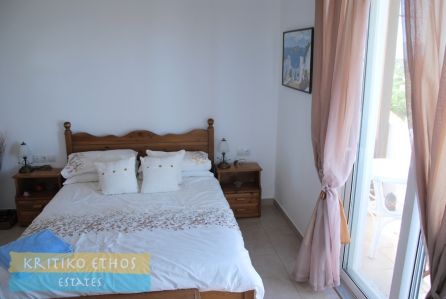 Bedroom 3
Front terrace off bedroom 3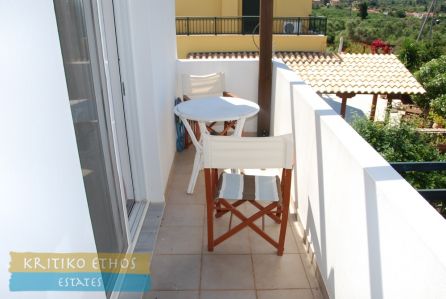 Bedroom 4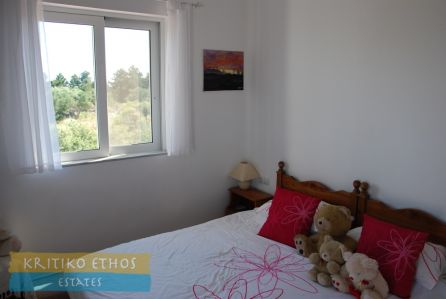 First floor shower room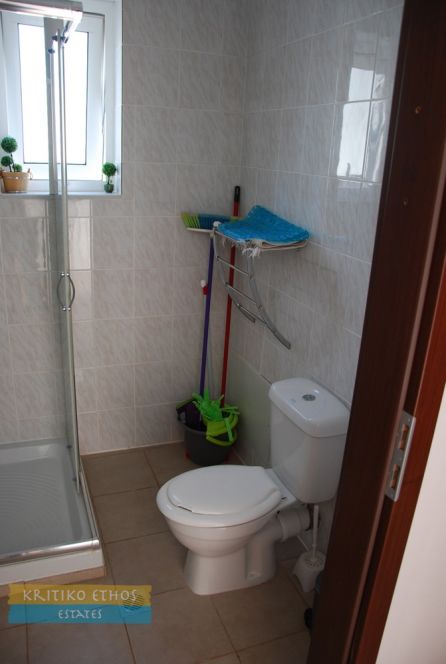 First floor shower room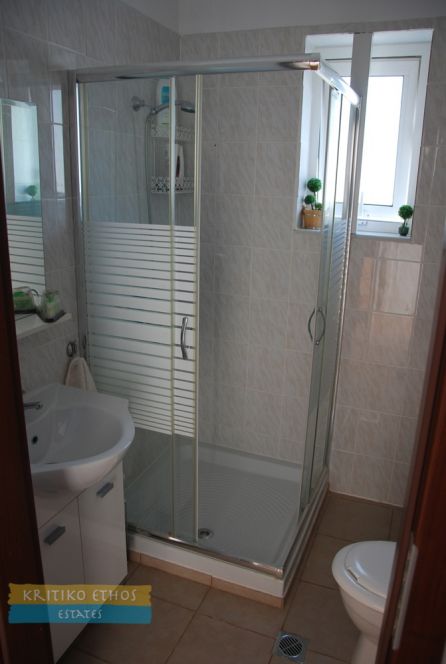 Sun room
View from roof terrace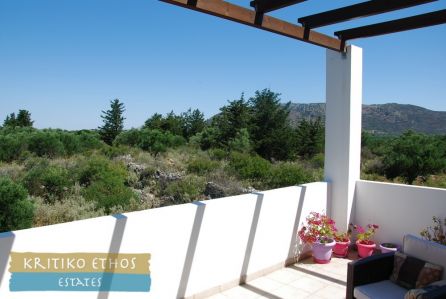 Pool view from roof terrace
Above-ground pool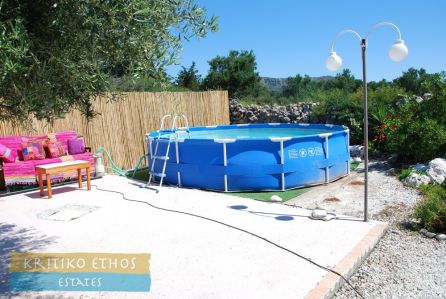 Garden shed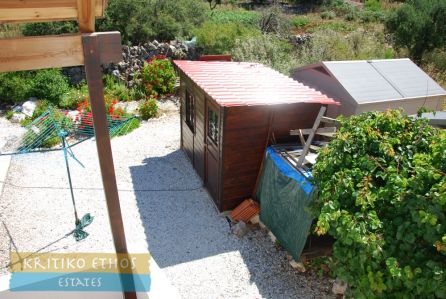 Rear garden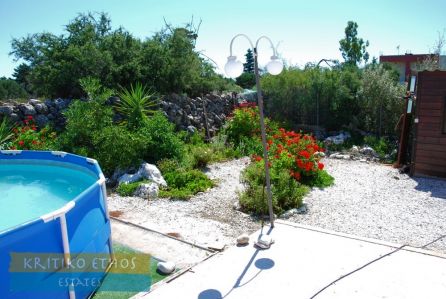 Peach trees
Location
Paleloni
Property Code
KEH-0554
Pool
Yes - private pool
About Property
This lovely 130 sqm villa is situated on a 480 sqm plot near the small village of Paleloni. The villages of Vamos, Drapanos, and Kefalas are just a short drive away and the home has easy access to the fantastic swimming and snorkeling cove at Ombrosgialos. The home offers excellent views to the White Mountain and there is a nice sea view from the roof terrace.
The home comprises a main two-bedroom residence with a shower room on the ground floor. There is a pleasant in-kitchen breakfast bar and a spacious sitting room with a very useful wood-burner for pleasant warmth in the winter. Sliding glass doors open to the bougainvillea-shaded front terrace with a convenient outdoor barbecue and the beautifully maintained front garden area. Each bedroom has sliding glass doors to the rear garden with the pool. One of the bedrooms on the ground floor is presently being used as a formal dining room as you may note in the photos.
A separate two-bedroom apartment on the upper floor is reached via an external staircase allowing this to be used as a private accommodation for guests. There is also a shower room on this level plus a large roof terrace with excellent sea and mountain views as well as a glass-enclosed sun room. Both bedrooms have direct access to the roof terrace and the front bedroom (bedroom 3 in the photos) has access to a pleasant south-facing terrace with fabulous views.
The home has central heating on the ground floor and infra-red heating panels on the upper floor. High quality ceiling fans have been installed throughout the home.
The owners have installed an above ground pool in the rear garden … perfect for cooling off on our occasional hot days. An underground pool or spa could easily be installed if the new owners desire. The front and rear garden areas have been carefully tended and planted with variety of flowering plants and shrubs plus peach, lemon, apricot, and olive trees.
An external closed storeroom houses the central heating boiler. There is a separate wooden shed for poll and garden equipment storage located in the rear garden.
All white goods are included in the selling price. Additional items including furniture and fittings are available by negotiation.
A fixed OTE telephone line with fast Internet is installed. All windows and doors are high-quality aluminium with fly screens.
Energy class: In progress
The selling price is exclusive of property transfer tax, legal expenses and agency fees.
---
Kritiko Ethos Estates in Kalives
Your Real Estate Choice in Western Crete
Choosing the right estate agent DOES make a difference!
---
Thinking about buying property in Crete?